SoundStage
-- Best of High End 2018 New
HEGEL H590
--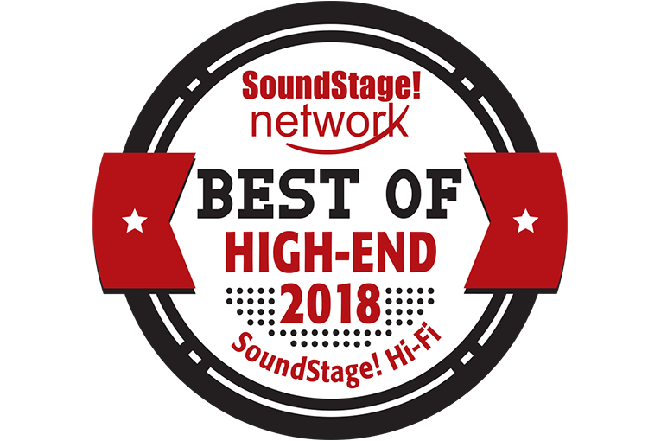 Priced at exactly €10,000 is Hegel Music Systems' new H590 integrated amplifier. Like all of Hegel's recent
integrateds, the H590 has a built-in DAC, and single-ended and balanced analog inputs, but it's the amp's AKM-based DAC module that most merits your attention. It supports up to 24-bit/192kHz PCM, and up to quad-rate DSD (DSD256) -- but it also supports MQA, the controversial music-file format that I hadn't seen Hegel championing before. (If you've read my articles about MQA, you'll know that I still have many questions about it, and that I'm not in favor of it.) Thankfully, Hegel has implemented MQA the right way. Unlike DACs that run all digital signals through the MQA digital filter, which I see as possibly being a compromise, Hegel says that in the H590 the MQA digital path is separate from the PCM and DSD paths -- PCM and DSD signals are not altered or (possibly) compromised at all. What's more, Hegel claims that the sound from its DAC module is even better than from their flagship DAC, the standalone HD30 ($4800). Apparently, because the new AKM DAC chip they're using offers better performance for all signal types played at their native sampling frequencies, the H590 does not resample incoming signals -- as do almost all of Hegel's other DACs, including the HD30.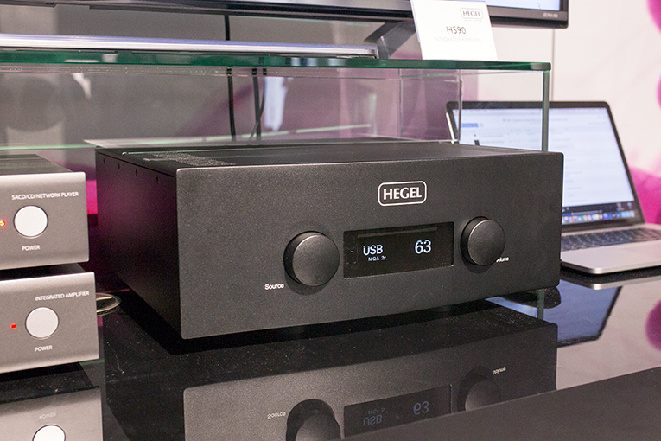 HEGEL Music Systems H590

The H590's power-amp section is also noteworthy, partly for offering more power than their previous integrateds -- they claim 301Wpc (yes, you read that right) into 8 ohms -- but mostly for its even higher damping factor and, correspondingly, lower output impedance. That usually means better control of woofers and improved stability into lower impedances and difficult loads, which means the H590 should be able to drive almost any speaker out there. Hegel said they achieved this by using twice as many output devices and a much beefier power supply than in their next-biggest integrated, the H360 ($6000). KEF was using an H590 with their Blade Two loudspeakers: Even in their fairly large room -- which, when I visited, held at least 50 people, absorbing a lot of the sound -- the amp and speakers had no trouble charging the place up.
לינק לכתבה ב-
SoundStage
https://www.soundstagehifi.com/index.php/opinion/1171-t ... 000-and-up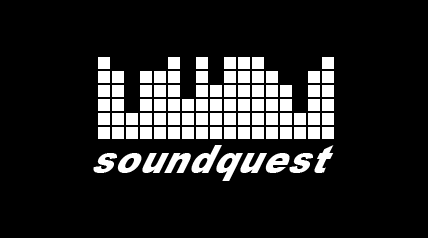 _________________


סאונדקווסט

-

יבוא ושיווק מערכות אודיו וידאו יוקרתיות



ירמיהו 43 תל אביב > 03-6721808



www.soundquest.co.il





סאונדקווסט בפייסבוק